Local Heroes (Our Sponsors)
"

I believe sponsorships will increasingly be a vital component of the business plan for any artists wishing to create a long term sustainable career in music" - Michael Dunn
Funding from sponsors enabled me to record real strings in a professional studio for a part in Turn of the Cards where I would otherwise have had to compromise and get 'close' to what I wanted with a keyboard. Beyond enabling me to get the part exactly as I envisioned it, the sponsorship funds also meant:
Professional musicians got paid a fair wage for their craft
A pro engineer received a fair day's income
A Pro studio covered their staff and overhead costs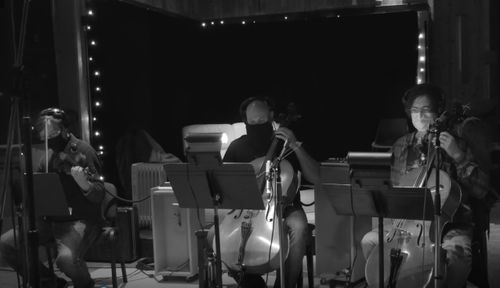 When you see a local business sponsoring an event within the artistic community, please realize it's not just about "a business doing some advertising". These businesses are making a real tangible contribution to the type of cultural activities we get to enjoy in our community and to the health of the music community. They truly are "local heroes." Please remember them if you need the services they offer. My "Local Heroes" are listed below. If you live in the Vancouver area, please take a moment to see who they are. Meet them here.