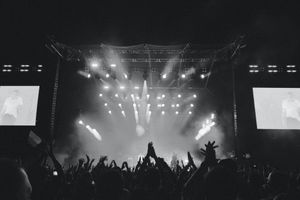 When was the last time a business expense put a smile on your face?
First, tell us about your business.
Which are you most interested in?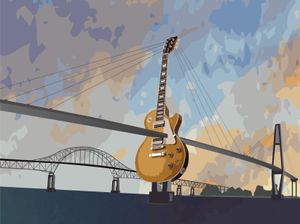 How about we give you both?
"I want to grow my business!" 
Let us introduce you to thousands of potential customers/clients. 
Yes, Any advertising platform can make the same claim but we separate ourselves from the pack in two very important ways: 
1. People like to do business with people they feel a connection with. For a music fan, knowing that you are playing an active role in supporting the music community can be just the tie-breaker you need! 
2. Few things are as powerful in swaying the choice of a prospective customer/client as hearing another customer talk about how happy they are that they chose you. Our just launched testimonial video option provides a massive increase to the horsepower of your message. 
In addition to using this message in our own social media (and placement on our website), we will be happy to provide you with a copy (edited if you wish) that can be used in your own marketing.
"I want to have influence and be able to have a positive impact on things that are important to me." 
Being seen as a patron of the arts can: 
Enhance your standing with existing customers/clientele 
Position yourself as a leader within your community 
And let's not forget the very important fact that it just feels good!
Perhaps most importantly, if music has been important to you throughout your life, music sponsorship offers you the opportunity to make a tangible difference in something you love. As I'm sure you're aware, the music creating community is struggling for its survival right now. Other than a tiny handful of superstar artists, most artists are no longer able to make a living from music. This does not bode well for the type of music we will get to listen to in the future. At Planet Nerve8, our mission is to create a predictable, sustainable business model that will enable independent artists to earn a full-time income from their craft. We invite you to play a strategic part in this mission!